Terms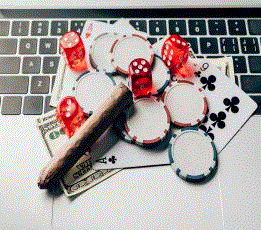 All those who wish to participate in nodepositcasinocanada.ca agree to observe the terms of use in this fine print. It is, therefore, very important that you read these terms and conditions before proceeding.
By using this website (nodepositcasinocanada.ca), you confirm that you have attained the legal age of gambling. Under no circumstances are minors permitted to use our services. We have put in place measures to implement laws prohibiting gambling by underage persons.
We strive to keep our pages updated - even so, we are not in a position to make declarations pertaining to the completeness, reliability, and accuracy of the materials and/or contents that we put up.
All users agree that their participation in this website is of their own willful choice and discretion. Consequently, we can neither be answerable for damages and/or losses arising from using this site and associated websites nor subject to blame for any actions taken following the information herein.
Please be advised that we do not offer any form of legal advice or motivate users to break the law. Following that, it's entirely up to the user to check, confirm and observe the laws and regulations governing the activities/services covered here.
Be aware that you'll find various links embedded on this website (nodepositcasinocanada.ca), that link to other sites called third-parties. All the third-party websites are independent entities, so we hold no authority over them or the contents that they publish.
You agree that we reserve the right to add, remove or amend clauses in this user agreement without prior notice and as we deem fit.
All users agree and confirm that they have read this contract before attempting to use this website.